EYEGLASS TREND: WHAT TO WEAR AND WHEN TO WEAR IT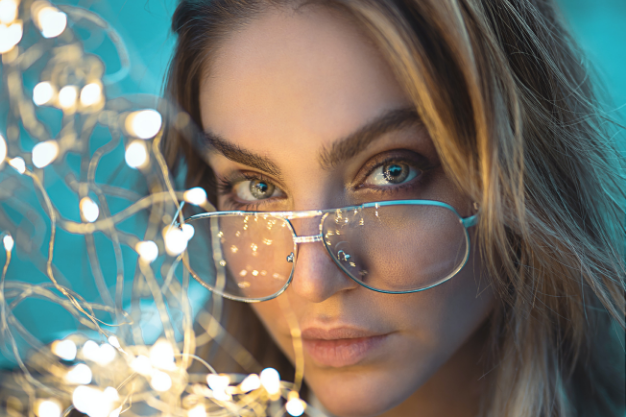 Eyeglass Trends;
Aviators and wayfarers are what comes to mind of anyone thinking of trending glasses. Well, they are surely still in the game but this year, in addition to the popular aviators and wayfarers, with their timeless enticements, there are a couple of additional outstanding eyewear styles. The year is still young and the eyewear trend is nowhere going down. So, without saying much, let's jump into the latest eyeglass trends 2021, it is time to refresh your looks.
Ray-Ban Blaze Meteor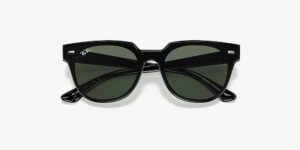 Ray-Ban has been the leader in sun and prescription eyewear for quite sometimes providing timeless unique styles. Its wayfarer style tends to get the most hits but the one-piece blaze meteor is no different. As described by the Ray-Ban company these new blaze frames are the "epitome of sharp design", and sure by looking at its uniformity it is neither overwrought nor boring.
Tom Ford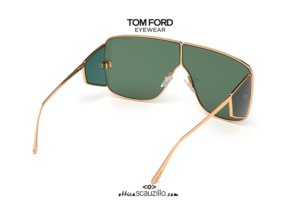 Talking of classic shape and boosting it with gold inserts is the key to this brand. The tinted lens of these luxurious eyewear makes them more attractive and the perfect sunglasses to wear anywhere outdoor.
90s Skinny Sunglasses: Eyeglass Trends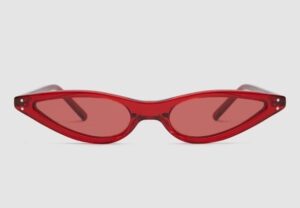 If you want to go small in 2021 with a touch of retro vibe, this is the right pair for you. Recently seen on celebrities like Rihanna and Kendall Jenner, this frame rapidly gained fans and you can never go wrong with this frame.
Gucci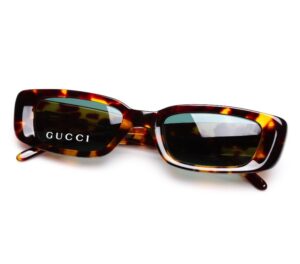 Are you a book club master?
Well, Gucci got you covered. The tortoise-frame paired back with the yellow lens is a summer colour combo that is hard to beat. A fan of this eyewear said "Clark Kent would rock these if he gets invited to a club.
Mirrored Sunglasses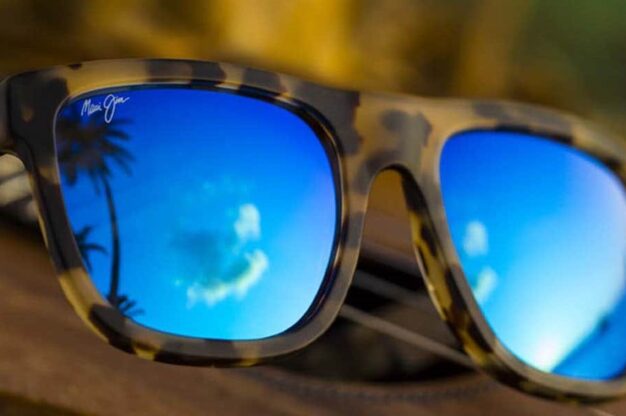 Though these glasses can be quite intimidating to some people as you have to keep staring at a reflection of yourself while talking to someone wearing them, they can also be classy and stylish. Olivia Palermo, well known for her unique outfit choices and stunning fashion lifestyle rocks this category of sunglasses and they always boost every inch of the chic she is.
Izipizi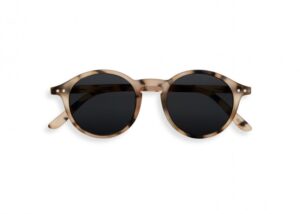 Eyewear with no limit of taste. Portable for reading, screen, for the beach, outdoors, indoors or just for fun, all these in a single pair of glass with a chic curvature? Now I see why this glass is trending at this early time of the year
Persol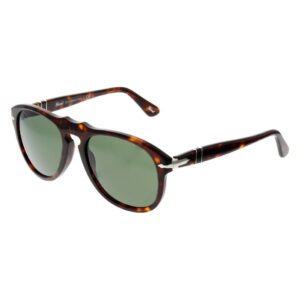 A timeless men's classic ever since introduced in the 1960s as a reworking of the 649 models, the 714 were the first-ever folding glasses. These glasses have bounced back into the trend and it's all thanks to Steve McQueen in The Thomas Crown Affair where these glasses found fame.
Bottega Veneta Cat-Eye Sunglasses; Eyeglass Trends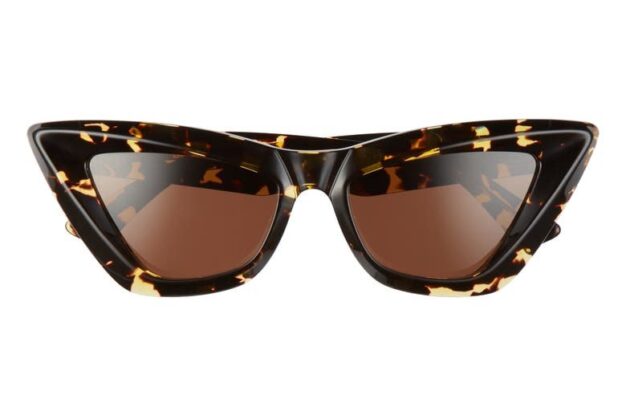 When it comes to women eyewear, the cat-eye framed shape is undoubtedly a forever shape. Made with acetate, Bottega Veneta made a modern version of cat-eye sunglasses by tapering the lens to create a more angular and potent look.
Gentle Monster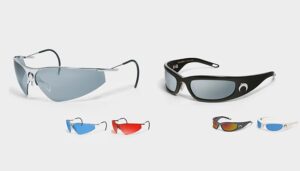 Two stunning brands teamed up to give you two ultra-modern eyewear. What do you expect? Definitely something outta space. The futuristic mask-shaped glasses are already going big this season, thanks for this collaboration.
Maui Jim's Makaha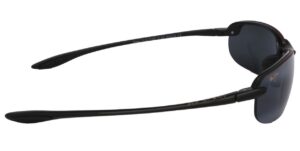 Inspired by its Hawaiian roots, Maui Jim's Makaha glasses are the perfect beach companion. The lightweight frame is ultra-durable and the semi-rimless structure means no obstruction to any panoramic sunsets over the horizon. The wraparound shape also means they're great for outdoor sports.
Embellished Sunglasses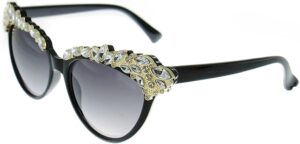 These glasses are one of the best options for women. They are feminine and come in different styles with the addition of pretty diamante and floral detail.
Versace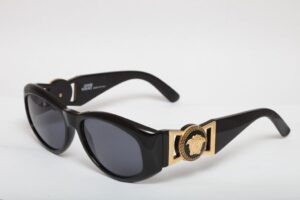 Straight off the runway, these glasses are quintessential Versace. Bold to the point of obnoxiousness, these shades will add an air of confidence to any look. With the arm sporting the oversized brand logo, it's only right that you let these shades stand out in an all-black outfit.
Oakley Holbrook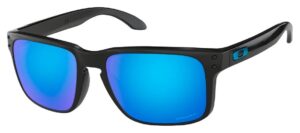 Liked by so many celebrities like school musicals Zac Efron, Robert Downy Jr, Jessica Biel and even worn by Titus Welliver in the popular movie "Transformers: Age of Extinction", this high performance and stylish eyewear have been a big hit for long and doesn't seem to lose its trend anytime soon.
Jeepers Peepers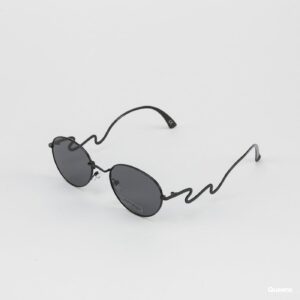 If it is playful and affordable you're looking for, turn to Jeepers Peepers. Hamilton Remes' sunglasses brand has been producing novel takes on classics for 15 years and we are particularly fond of the extra coverage the side cap lenses on this metal pair afford.
As the days go on, new styles of glasses come into the market.  Click below to read more on eyewear trends.
---