EYESTRAIN; HOW TO AVOID OR REDUCE IT WHILE WORKING FROM HOME.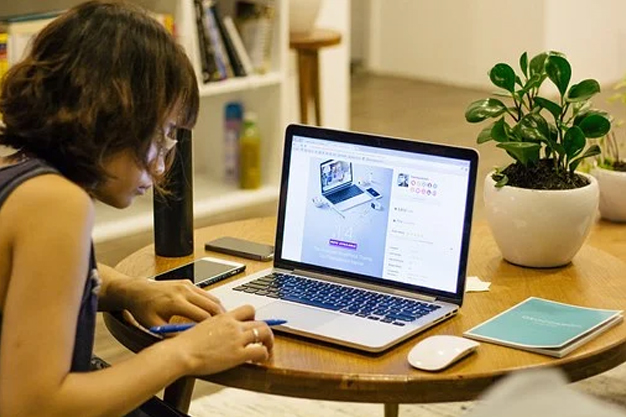 2020 was a challenging year for everyone as a result of the covid-19 pandemic. One of these challenges was having to deal with or put simply; "How To Avoid or Reduce Eyestrain While Working From Home". The lockdown that was imposed by governments across the world to curtail the spread of the coronavirus compelled more people than usual to work from home. This came with different sorts of discomfort for different people. Having to deal with eye strain while working on laptops or other digital devices is one of them.
Now that the second wave of the covid-19 is upon us and the UK is back in full lockdown, it has become even more important than ever to seek measures that will help in reducing eyestrain.
Check out the following tips to help you in reducing or avoiding eyestrain while working from home;
SET UP A PROPER WORKSTATION.
General comfortability is essential while working from home as it has a direct impact on efficiency. Having a proper workstation also helps prevent us from numerous health conditions, which includes computer vision syndrome; a condition caused by various bad habits we tend to engage in while working from our homes, such as poor posture and glare. Avoiding bad posture and glare can greatly enhance our efficiency and protects us from health conditions caused by them.
ADJUST YOUR COMPUTER DISPLAY SETTINGS.
Adjust the brightness of your computer display to seem almost or exactly the same as the general lighting of your workstation. Let it not be too bright as the blue light that is being emitted from your computer screen is harmful to the eyes. let it also not be too dim as stressing your eyes to see what you're working on might also be harmful to your eyes. In addition, pay attention to text size and contrast so as to increase reading comfort thereby preventing your eyes from eyestrain.
HAVE SOME BLUELIGHT PROTECTION GLASSES.
Even without vision issues, i.e. you don't need prescription glasses, it's essential for you to cop some blue light protection glasses. The blue light that comes from digital devices is potentially harmful to the eyes. It is advisable to have some photochromic lenses or tinted glasses to help protect your eyes from the blue light.
FOLLOW THE 20-20-20 RULE.
The 20-20-20 rule is a simple technique that can really help reduce the symptoms of eye fatigue. Every 20 minutes, take a 20-second break and focus your eyes on something at least 20 feet away. By doing this, the focusing muscle relaxes, thereby reducing eye fatigue.
SCHEDULE A PERIODIC COMPREHENSIVE EYE EXAM.
Having a periodic and comprehensive eye exam is the best thing you can do to your eyes. You don't have to necessarily feel any eye exam to schedule an appointment with your optician. Be sure to provide your optician with all the necessary information to help you keep your eyes as healthy as possible. information such as; how often you use your digital devices and how close do you keep your eyes to them.
---