TRYING TO GET EYEGLASSES? HERE'S WHAT TO LOOK OUT FOR.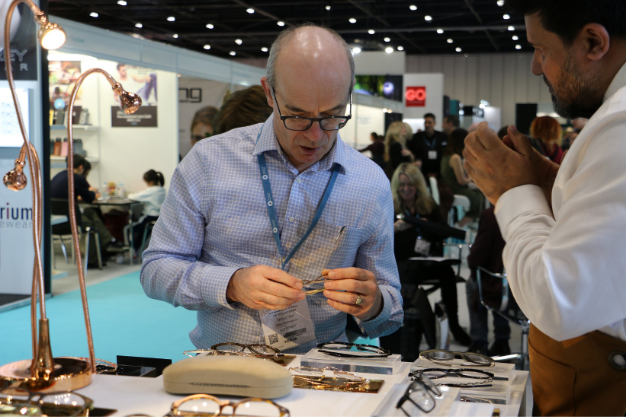 Smart, Confident and Balanced, are words that come to our mind when we see someone wearing glasses!
People wear glasses for several reasons; lifestyle, medically prescribed eyeglasses and stress reliever googles. All these eyeglasses come in different designs and shapes that not only serve the primary purpose but, gives awesome looks.
Getting a new pair of a frame or shades with the right guide and knowing what to look out for can make this process pretty easy!
Face shape, UV Protection, frame shape, size, lens tint, quality and designs are factors to look out for, and we are here to take you through, making it fun and simple.
So, you have decided to get this new look, and you are about to head to a store, let us begin!
WHAT YOU SHOULD LOOKOUT FOR
UV Protection
UV radiation from the sun can damage the cornea, lens and other parts of the eye. When choosing glasses, checking for one that has UV protection is always a good option. Sunlight can cause sunburn on the eye known as Photokeratitis. Not only protection from the sun, but glasses also protect the eyes from wind, and dust. Any lens that doesn't have UV protection, toss them in the garbage, it's not worth your awesome face!
Frame Shape
Another thing to consider when picking an eyeglass is the shape of your face! If you have a round face, avoid super round glasses, you need something with a little structure and angle. However, having a structured, strong-jawed faced means going for frames with soft edges to soften your looks. It is important you know your face shape and frames that fit before shopping for your next eyeglass, and remember; glasses should upgrade your looks not obscure it!
Size
You need to make sure the size is right for your face. There are three little numbers inside the arms or temple of almost every eyeglass, those numbers tell the size of the particular glass.
The first number is the lens width. This tells you how wide the lens is, and why is this important? You want to make sure that you are wearing a lens that fits your face, not too wide and not too small.
The second number is the bridge width which is the gap between the lenses. The reason this is important is that you do not want a frame that is too wide for your bridge and make the lenses rest on your cheeks and keep falling down your nose.
That is not the look you want on your face!
The third number indicates the length of the temple, this is important because you want a temple that hooks right behind your ears, not a too long temple that sticks out, to avoid the glass from falling anytime you bend your head.
Based on your face shape, the size of your head, where your ears are, your nose bridge, your eyes position, these numbers are really important.
Lens Tint or Colour
The tint or colour of the lens affects what you see, how you see it and how you look.
Brown or amber tinted lenses adds contrast sensitivity on how you see things which helps driving, boating or any outdoor activity. Depending on why you are getting a pair of glasses, there are so many tint colours, you should know how they work before going for any. Contacting your local eyecare optician to help you out on which colour you should go for will be a great idea!
Quality
Ever heard the phrase 'you get what you pay for' ? Well, believe it, especially when it comes to eyewear!
 A £3 pair of eyeglasses cannot be compared to a £50 pair of eyeglasses. Eyeglass frames can break quickly, the lenses scratch off easily and leave you with having to get a pair! That is definetly not what you are looking for. Always go for brands known for quality and excellence. See it as a long term investment. Trust me, you would not regret it!
So next time when you are out there looking for a pair of frame or shades, this should make you feel confident in what you are looking for. From UV protection to comfortability, to style and design, and colours.
Know what is right for you and go for it!
---