Glasses Trends in the '80s '90s and Later.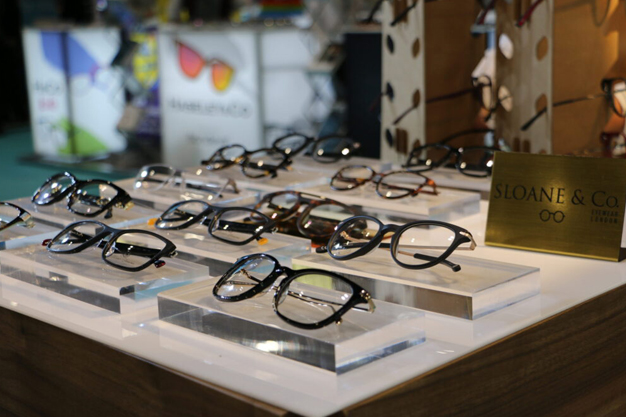 From Bruce Willis to Tom Cruise, glasses trends across the decades have always been influenced by one popular individual or the other. For example, you can't talk about browline-style glasses without mentioning Bruce Willis. Even though they were invented in the '50s/'60s, he was responsible for their re-emergence in the '80s. You can't also talk about wayfarers without mentioning Tom Cruise and his appearance in the 1983 film, Risky Business.
One important note worth noting is that Glasses were a thing long before we had to worry about UV rays. I.e. glasses were worn for fashion purposes as they had/have this cool up factor. They were basically seen as accessories that enhanced the looks on people's faces.
Here are some of the most iconic glasses/sunglasses over the '80s, '90s and later:
Glasses Trends in the '80s…
Wayfarers.
Browlines.
Robot sunglasses.
Aviators.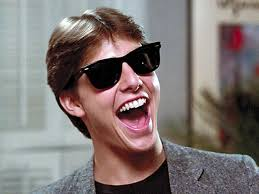 Wayfarers.
Wayfarers were invented in the '50s/'60s, enjoying most of their popularity during that time. A major resurgence occurred in the early '80s as a result of Tom Cruise's appearance in "Risky Business". Also as a result of product placement by Ray-ban which saw sales rise from under twenty thousand to four million by the end of the '80s.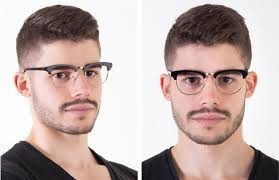 Browlines.
Browline-style sunglasses also originated in the '50s and '60s, hence their eternal throwback vibe. The name derives from the fact that the "bold" upper part of the frames frame the lenses in the same way that eyebrows frame the eyes. Bruce Willis made them on-trend in the mid-'80s with the tv show "Moonlight".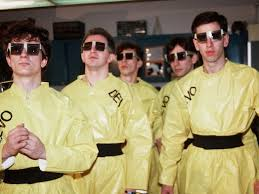 Robot Sunglasses.
During the 1980s, less definitely wasn't more. Trends at the time screamed the "aesthetics of excess" and there's almost nothing that fits the description better than the robot sunglasses. As kooky as they were, you can't talk about trends in the '80s without mentioning them. However, robot sunglasses are actually convenient to wear. You could party in them and you could also work with your digital devices in them as they offer protection for your eyes against harmful lights. They were most notably worn by the DEVO band.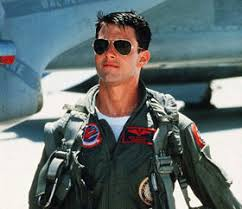 Aviators.
Ray-ban seemed to have a thing for Tom Cruise's face. Aviators came to limelight in the mid-'80s, consequent of another deal between Ray-Ban and Tom Cruise. Aviators have enjoyed an increase in popularity due to their unique style.
According to the BBC, the glasses used "Kalichrome lenses designed to sharpen details and minimise haze by filtering out blue light, making them ideal for misty conditions."
Glasses Trends the '90s…
The '90s had quite a wider range of significant glasses/frames/shades. From the emergence of hologram lenses in the early '90s to the adornment of coloured lenses by the vast majority of Teen pop enthusiasts, influenced by teen pop stars.
Hologram lenses.
Colourful Ovals.
Tiny Colourful Rounds.
The "Clueless" era.
Teen pop coloured lenses.
Brad Pitt's Glam Shades.
Bug-eyed frames.
Small Dark shades.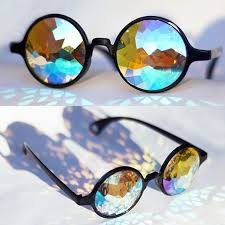 Hologram Lenses.
The early '90s saw an expected turn of events in terms of the glasses trends. Glasses with holograms of different pictures were the talk of the town.
"From skulls to marijuana leaves, edgy teens could obscure their eyes with a variety of shapes for the ultimate distant-cool look".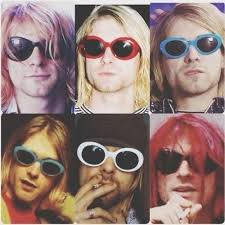 Colourful Ovals.
Kurt Cobain was one of the biggest fashion icons of the '90s. He dared to do what celebrities alike couldn't and this made him a fan favourite. He had no problem wearing accessories that were rather seen as feminine and his choice of eyewear/glasses wasn't an exception. His favourite was the 6558 series cat-eye style in white, black and tortoiseshell, and the 6556 series round-frames and also made colourful ovals popular.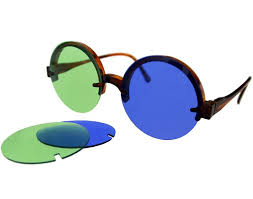 Tiny Colourful Rounds.
These first made an appearance during the '60s/'70s. They later staged a comeback in the 1994 film "Natural Born Killers", starring Woody Harrelson and Juliette Lewis- (Woody Harrelson and Juliette Lewis are two young, attractive serial killers who become tabloid-TV darlings, thanks to a sensationalistic press led by Robert Downey Jr. The press reports the pair as they go on a 52-people killing spree. A controversial look at the way the media portrays criminals).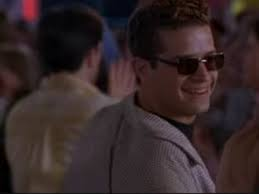 The "Clueless" Era.
Amy Heckerling's 1995 teen comedy film came along with a whole new vibe and style that was more friendly and fun compared to the trends of the immediate past years. This new aesthetic was well received by the vast majority and especially the audience of the comedy film.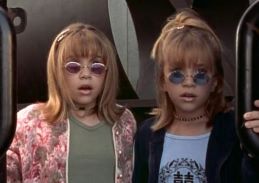 Teen Pop Coloured lenses.
Jennifer Paige, Britney Spears, Christina Aguilera and Olsen twins, etc. You can't talk about teen pop culture in the '90s without mentioning these names. They certainly had their own wave of influence by setting the tone for jovial and colourful glasses.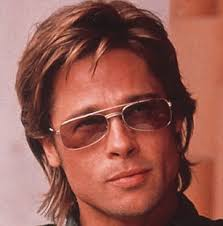 Brad Pitt's Glam Shades.
In the late '90s, Brad Pitt contributed his own quota to fashion influence. and this came along with his appearance in the 1999 American drama/thriller, "Fight Club"- (Discontented with his capitalistic lifestyle, a white-collared insomniac forms an underground fight club with Tyler, a careless soap salesman. The project soon spirals down into something sinister.)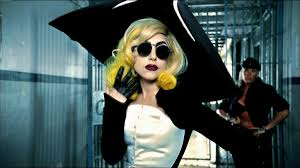 Bug-eyed Frames.
"Runways are rarely where a trend originates, but rather where the popular gets elevated to elite status"(https://www.insider.com/sunglasses-over-the-years-2018-8). This is exactly what happened to big black bug-eyed frames in the late '90s. The term bug-eyed was taken to a new level with the "Insect Woman" collection by Thiery Mugler.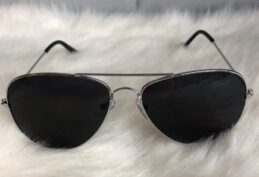 Silver-framed Small Dark Shades.
Anything Brad Pitt wore, everyone wore! This man surely stamped his name in the history books, when it comes to fashion trends. This time around, it was no different. The look was instigated by the turn of the millennium but with less futurism that was seen in the '80s. These were also seen on other quite notable celebrities.
Glasses Trends in the '00s…
From Aviators to tiny sunglasses,  Glasses trends in this decade largely had to do with trends from other decades staging a comeback. Some came back with slight adjustments, while others came back exactly the same.
Paris Hilton's Pinks.
Tinted Aviators.
Oversized Frames.
Aviators' Comeback.
Shiny Shields.
Reflective Lenses.
Tiny Sunglasses Again.
Rectangular Sunglasses.
Mirrored Sunglasses.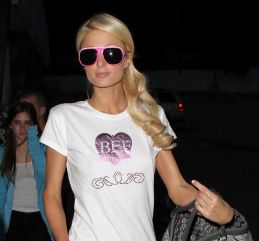 Paris Hilton's Pinks.
Paris Hilton was known for her All-Pink choice of dressing. This did not exclude her choice of eyewear/sunshades. As nature would have, she influenced celebrities and fans alike to embrace the pink movement. This includes Elle Woods, the protagonist of Amanda Brown's 2001 novel Legally Blonde and the 2001 film of the same name, as well as a sequel, Legally Blonde 2: Red, White and Blonde. Woods was also portrayed in the Broadway adaptation of the same name.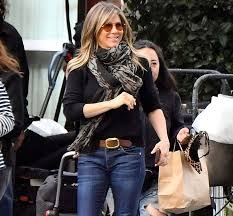 Tinted Aviators.
Since their emergence, aviators never really went out of style. They never really left, seeming like every decade had a place for them(well, even this decade). This time around, they came with a little twist, in colourful gradients and often at times bedazzled with Swarovski crystal hearts.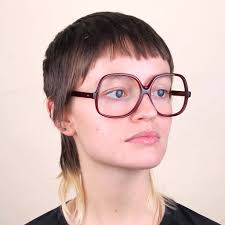 Oversized Frames.
They made a comeback too. After the influence Thiery Mugler's collection had on bug-eyed/oversized frames in the late '90s, they made a comeback shortly after in the early '00s. They made fashion statement and the expression style truly unique.
Aviators' Comeback.
At this point, there's no surprise seeing aviators come back again. Aviators have acquired the legendary status when it comes to eyewear fashion. Their ability to fit almost any kind of outfit makes them highly valued.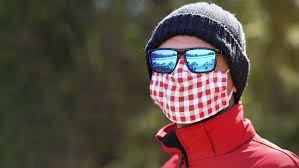 Shiny Shields.
As dark shades give you a sense of privacy and anonymity, shiny shields do the exact opposite. So if you're looking for something to attract attention, this is the right place to be. They were seen on celebrities like Britney Spears and Paris Hilton.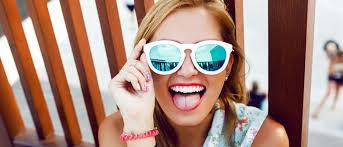 Reflective Lenses.
The year 2005 came along with reflective lenses. They were no more to only be seen on high-performance sports athletes but rather, as fashion accessories to be worn as almost with any kind of outfit.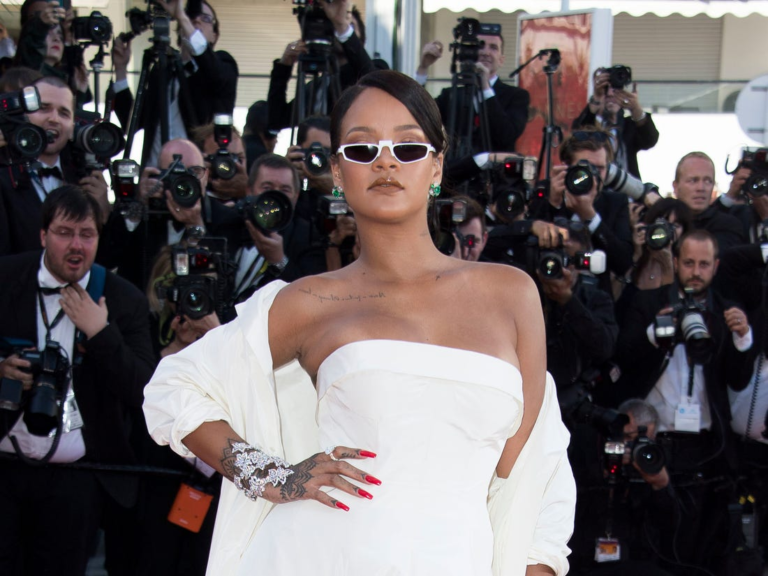 Tiny Sunglasses.
Tiny sunglasses took everyone by surprise and came back in 2018. You'll hardly find a star who didn't jump on them. They were so cool and still are. Rihanna, Gigi Hadid, Kendall Jenner and Zayn Malik are some of the notable figures that rocked tiny sunglasses.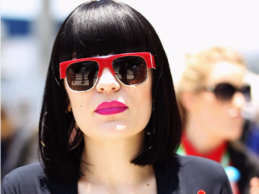 Rectangular sunglasses.
Bright-coloured rectangular sunglasses were the talk of the town in 2011. They were the definition of "larger than life".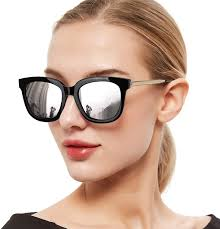 Mirrored Sunglasses.
These are very similar to the reflective lenses/glasses with the added touch of the mirror effect. The lenses typically give the wearer's vision a brown or grey tint and they also protect your eyes from excess light.
---