HOW TO CHOOSE AN EYEWEAR THAT FITS.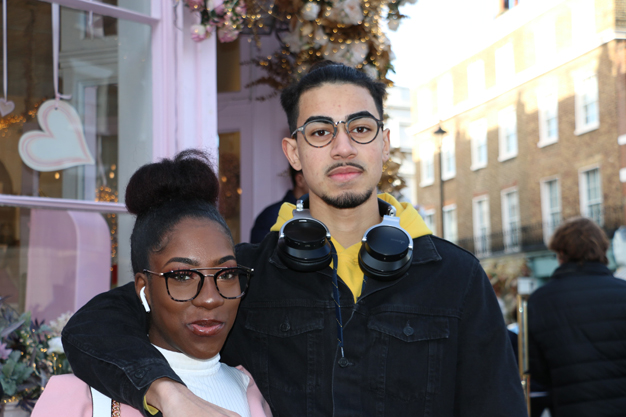 Naturally, glasses/frames are meant to enhance your face and not enshroud it. It is on this basis that studies carried out in terms of various face shapes and how to pick eyewear that fits. If you are the type of person that is conscious of what they wear and making sure everything works to perfection, then this is a must-read for you.
Regardless of why you wear your glasses, either as a necessity(you need them to see) or just as an accessory(wearing for fashion), you should know what type of face you have and the kind of frame that fits your face shape. However, and ultimately so, it is all about what makes you comfortable and happy. Let the information you find on the net serve as a guide rather than a criterion when trying to choose a frame that fits. Let us go through some of the primary face shapes and the corresponding frame types that fit:
Round-shaped face.
Square-shaped face.
Oval-shaped face.
Diamond-shaped face.
Rectangular-shaped face.

Round-shaped face
If you have a round-shaped face, you should probably go for a wider frame rather than a taller one. It helps elongate your face a bit and gives you that fantastic look you require. If you are having difficulty choosing a frame for your face, look out for the most rectangular shaped frames. There is something for you not far from there.
Square-shaped face
Round-like frames are the way to go for you, i.e. softer and rounder. They sit high on your nose and lengthen your face and give the elements on you your face an equal look. Round-like frames are easy to find, so you should not have a hard time choosing a frame that fits.
Oval-shaped face
There are quite some options available for people with oval-shaped faces. However, it is essential to strike a balance between wide and round frames. Also, go for frames with more depth and try as much as possible to avoid small/short frames.
Diamond-shaped face
This face shape could almost go with anything. They should not be too rigid, better to be soft and relaxed. Cat-eye and oval shapes fit diamond-shaped face perfect, and they help emphasize your cheekbones.
Rectangular-shaped face
This is like a square-shaped face. The only difference is that the wider the glasses or eyewear, the better. Curvy shaped glasses will also do well for rectangular-shaped faces.
One keynote to keep at the back of your mind is that the more angular your features, the rounder the eyewear and vice versa. Lastly, remember to go for what makes you happy, at the end of the day, that is what matters the most. Thank you for reading and stay tuned for more.
---