How to get rid of Scratches from your Glasses.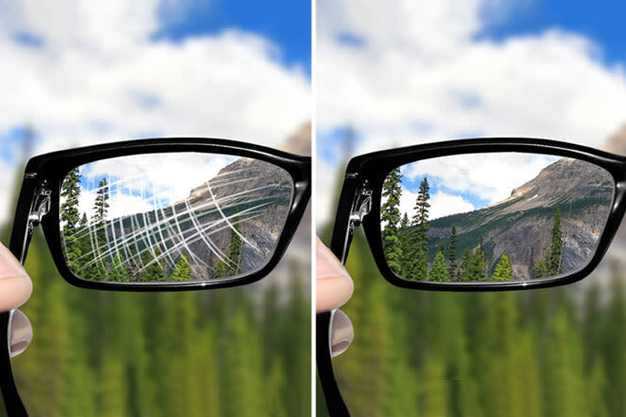 Glasses are meant to give you a good experience regardless of the reason you wear them. Be it for fashion or for medical purposes. One of the greatest downsides of wearing glasses is the struggle of having to keep them scratch-free, which can be quite uncomfortable. This also defeats the whole purpose of wearing glasses. There are a couple of DIY fixes that you could use to get rid of these scratches. They do not necessarily work though. They could either solve your problem or make it worse.
The best remedy on how to get rid of scratches from your glasses is not having them in the first place. You can do so by asking for scratch-resistant coating options from your lens provider. They can be quite expensive, but they save you money in the long run. However, here are a few DIY fixes that could be useful when you are not able to replace your scratched glasses with new ones:
Vehicle Cleaning Wax 
This is essentially a polishing accessory but can also be used for getting rid of scratches on glasses or any kind of lenses. All you need is to apply a bit of the wax on the affected area and use cotton wool or a piece of soft cotton cloth and gently rub the area until the scratch vanishes. You can thereafter use cold water to wash the glasses and dry it.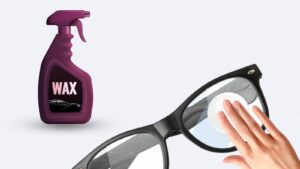 Polish
Just like the vehicle cleaning wax, this also is a polishing accessory, but for brass, silver, or metal surfaces. You apply some of it on the scratched area and softly rub over with cotton wool or soft cotton cloth until the scratch disappears. However, this method should not be used on prescription lenses as it significantly affects the coating and inevitably does more damage than good to the glasses.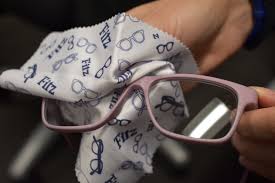 Glass Etching Cream
Using glass etching cream is a way better technique to fix scratches on glasses. Apply a thick coat of the cream on the surface of the lenses and let the cream settle down for approximately 5 minutes without rubbing the lenses. Then, rinse the lenses and use a piece of clean cotton cloth to dry it. However, if the cream is left for more than 5 minutes, there is a high chance of lenses getting damaged.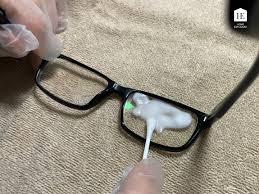 Use a hard case for storage: Make sure to store your glasses in a hard case when you're not wearing them. "It's always best to store your glasses in a case. This not only prevents scratching of the lenses but also prevents your frames from breaking or getting out of shape,". "Do not just throw your glasses face down on the table. Also not in your pocket, purse/bag, or hang them from your shirt collar."
Don't leave eyeglasses in the car:  "A common mistake many patients make is leaving their glasses in the hot car. High temperatures can destroy the various coatings on your lenses, such as anti-reflective coating and scratch-resistant coating. Damage to these coatings will cause the lens to look cracked or crazed." Exposure to extreme heat can warp the shape of your lenses. This can significantly affect your vision.
Keep a microfiber cloth handy: Invest in a microfiber cloth and an optometrist-approved lens cleaning spray to clean your glasses correctly.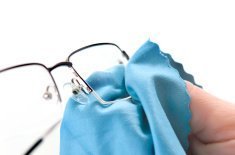 ---