KNOWING THE MEASUREMENT OF EYEGLASSES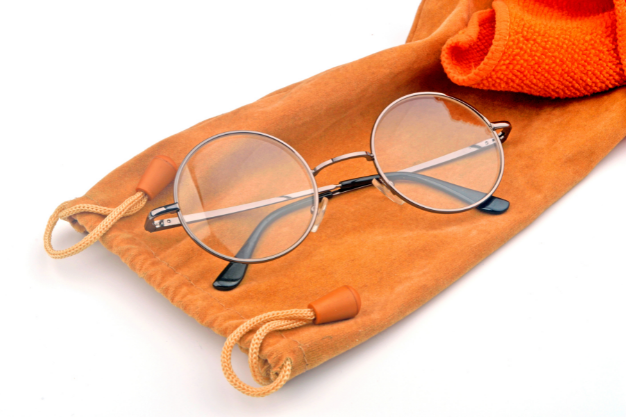 Knowing the measurement of eyeglasses is essential. We have sizes and specifications for almost everything; shoes, clothes, rings you name it, but when it comes to frames, something just seems to go wrong. These are pieces that go on our faces and yet, not everyone knows their frame size. Another problem is, not everyone knows that frames come with sizes, we end up just trying different frames on till it fits!
So now you have found a frame and colour, let's help you get the accurate size. It can be a bit technical especially when you are not used to looking for eyeglass sizes.
Knowing the Measurement of Glasses: Frame Measurement
When searching for the perfect sized frames, you will need to first know and provide the correct information regarding your face. For an eyeglass, you will need to know the distance between both your eyes (lens diameter), your nose bridge measurement, eye size, and side length measurement. All the measurements are in millimetres; therefore, you can easily convert your numbers using a different scale.
Knowing the Measurement of Glasses: Nose Bridge
To get your bridge measurement, you will have to check if your nose is high or low, and wide or narrow. Bridges that are below the pupils usually fall in the range of 16–18 millimetres (0.63–0.71 in). The bridge above the pupil falls within 19–21 millimetres (0.75–0.83 in) range. [1]
For a wide nose, the eyes tend to be far apart while eyes that are close to each other show a narrow nose. A narrow nose has a range of 14–18 millimetres (0.55–0.71 in) range, and if your nose is wide, you will want to seek bridges that are 18 millimetres (0.71 in) or higher. [2] This also helps in knowing the distance between the two lenses. After getting the bridge measurement, you can easily use that to determine how thick you would like your frames to be:
If you have a bridge in the 16–18 millimetres (0.63–0.71 in) range but want a thick frame, you should consider a 19millimetres (0.75 in) bridge to account for the extra rim. If you have a high bridge but want thin frames, you should look for an 18millimetres (0.71 in) (or possibly even smaller) bridge. [3]
Temples are simply the sides of your face, and that can be measured using a ruler held horizontally across the face right below the eyes. The distance between the right and left temple should be measured and also recorded in millimetres. This helps to give the width of your frames. 
The total width of your glasses (both lens frames + bridge) should correspond as closely as possible to your temple-to-temple measurement and ultimately knowing the measurement of glasses.
For example, if your temple-to-temple width was 132 millimetres (5.2 in), then you should look for a pair of glasses with a width in the 130–134 millimetres (5.1–5.3 in) range. [4] The total width can also help you determine the proper lens width. Subtract 6 millimetres (0.24 in) and your bridge width from the total width and this will give you your lens width.
Lenses typically range between 50–60 millimetres (2.0–2.4 in). [5]
With all these numbers, you can easily get glasses that will fit you perfectly or require minimum adjustments. Each frame specification is usually stamped on the temple or written on the bridge of the eyeglass frames.
You are looking for two-digit numbers and one three-digit number. 
Eye Size: a two-digit number in the 40 – 62 range
Bridge Size: a two-digit number in the 14 – 24 range
Temple size: a three-digit number in the 120 – 150 range [6]
Knowing the Measurement of Eyeglasses: Face Shape
 The shape of your face determines the kind of frames that will fit perfectly and look good on your face. You must know the shape of your face. This makes picking out the proper eyeglasses meant for you easier. Circle-shaped, oval-shaped and heart-shaped faces look better with boxer frames. Square faces match well with circular or oval frames.[7]
---