FULL-FRAME, RIMLESS or SEMI-RIMLESS FRAMES?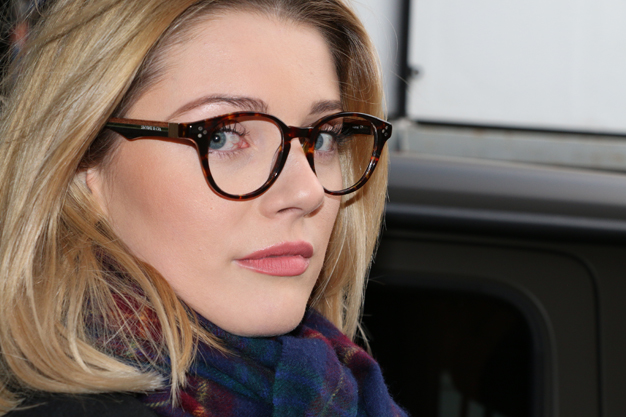 Due to the nature of glasses having endless variations and styles, choosing the perfect pair tends to be a hassle. One lingering question that keeps bothering people when choosing glasses is whether to go for full-frame, rimless or semi-rimless frames. Although it all boils down to personal preference, knowing what type of frame to choose and when to wear them might turn out helpful.
Choosing the right type of frame is important because it defines how you look to some extent. That is why we've come up with a little guide to help you choose between the three whenever the need arises.
SEE ALSO: https://sloaneandcoeyewear.com/glasses-trends-in-the-80s-90s-and-later/
FULL-RIM GLASSES.
These type of glasses or frames come with fully outlined with a metal or plastic frame. This serves as protection from accidental drops, which is to say, they last a bit longer and are ideal for people that have an active lifestyle, involving sports and travelling. Full-rim glasses are also attention-catching, so if you're looking to highlight your eyes, they're perfect for you.
Their lightweight construction also enables them to handle thicker lenses. The only downside to full-rim frames is that they're a bit heavier than rimless and semi-rimless frames. Apart from that, you're good to go.
SEMI-RIMLESS GLASSES.
Semi-rimless or half-rim glasses only have the top half of them covered with a frame. If you're looking to emphasize just the upper portion of your eyes, then semi-rimless glasses are perfect for you. they are also lightweight and this makes them absolutely convenient for everyday "hustle and bubble."
As a result of the bottom half of the glasses not being covered, it makes them a little more prone to wear and tear. i.e. they can easily fall to the ground and break. Therefore they need to be handled with care.
RIMLESS GLASSES.
If you're are after a matured and professional look, then rimless glasses are the go-to for you. The materials used in making these frames are both thin and delicate. This gives rise to the need for proper handling, because any slight mistake may cause damage to them. The good news is that they're no longer available only in the standard rectangular shapes, they come in various other shapes and styles.
---