The pinnacle of Luxury Eyewear
Collections handpicked from the four corners of the world; from Milan to Paris to Japan.
20 years of eyewear expertise fused with 20 years of fashion.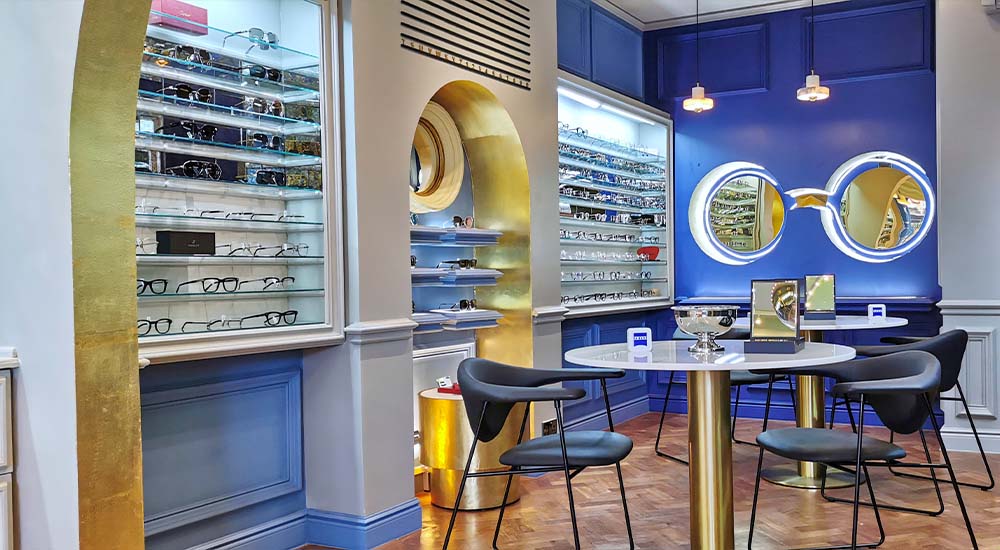 Our Services
Eye Examination
You having an eye exam is not just about wearing glasses. An eye test is a vital part of your general health and may detect signs of underlying conditions, such as diabetes, high cholesterol and high blood pressure. State-of-the-art examination equipment from 3D retina scanning, Retina photography and Digital Eye testing equipment.
Private Appointment
Have the exclusivity of the practice to yourself; with this, you have the luxury of having the practice doors closed and uninterrupted service dedicated to you specifically; all our eyewear experts and standing opticians will be at your disposal for an hour. Kindly reach out to us should you require a closed door service.
Luxury Eyewear
Exclusive handmade frames from the likes of Cartier, Anna-Karin Karlsson, Thierry Lasry, YSL, Eyevan, Nathalie Le Blanc, Barton Perriera, Thom Browne, Linda Farrow. If you are after the epitome of Eyewear excellence, look no further.
Bespoke Eyewear
Before and above everything else, the choice of bespoke Eyewear requires crafting unique aesthetic materials with bespoke designing.
STYLING OPTICIANS
SNI Optometric Services Ltd
186 Ashley Road, Hale,
England, United Kingdom
WA15 9SF
OPENING HOURS
Monday – Saturday: 10:00am – 5:00pm
Sunday: 10:00am – 4:00pm
CONTACT US
e: hale@sloaneandcoeyewear.com