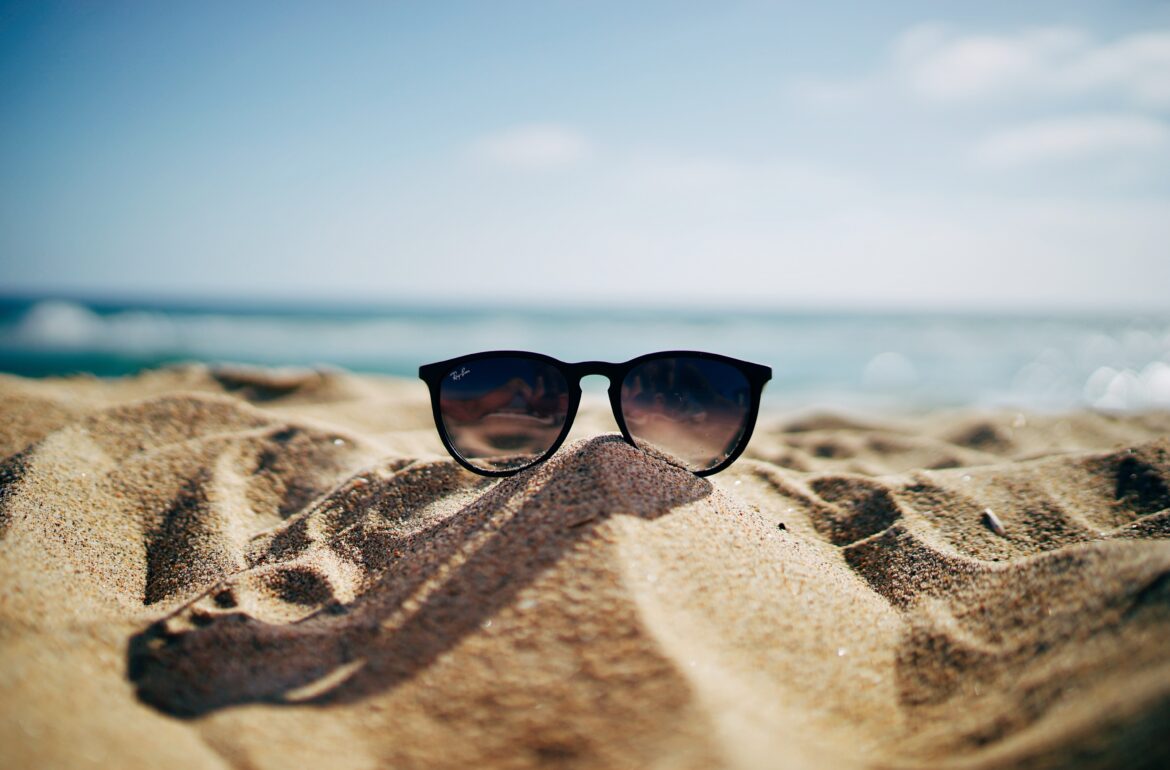 There's no need to wait for summer to think about your sunglasses style. This post will look at some of the hottest sunglass styles for summer 2022. Finally, there's a style, whether you're into classic aviators or trendy cat-eyes.
An Overview of Sunglasses fashion for summer 2022
As the weather gets warmer and the sun shines brighter, it's time to start thinking about what sunglasses fashion will be like in summer 2022. However, there are a few trends that we can already predict will be popular.
One trend will be sunglasses with bright, bold colours. These will be perfect for making a statement and standing out from the crowd. Another trend will be transparent sunglasses. These will be great for summertime events and look stylish without hiding your face. And finally, we predict that polarised sunglasses will continue to be popular in 2022. 
1. Rectangular sunglasses
Sunglasses have become a staple in everyday fashion, and with the release of new styles every year, it can be hard to keep up with the latest trends. In 2022 summer, rectangular sunglasses will be all the rage.
These glasses are perfect for people who want to make a statement. They add an edge to any outfit and are ideal for people who want to stand out from the crowd. Rectangular sunglasses also provide more protection from the sun than other sunglasses.
If you're looking to stay ahead of the curve, invest in a pair of rectangular sunglasses for the 2022 summer!
2. Chunky Aviators
Aviators sunglasses are a must-have for the summer of 2022. They have been around for a while, but they are still a hot fashion item. They are perfect for hot weather because they protect your eyes from the sun and they look stylish at the same time.
Many celebrities have been seen wearing aviators in recent years. For example, Rihanna, Selena Gomez, and Justin Bieber have all been seen sporting this style of sunglasses. So if you want to be fashionable this summer, make sure you buy a pair of chunky aviators sunglasses.
3. Paparazzi Pair sunglasses
With summer just around the corner, it's time to start thinking about what sunglasses you'll be wearing. If you're looking for a stylish and trendy pair of sunglasses that will keep you looking chic all season long, look no further than the Paparazzi Pair.
Paparazzi Pair sunglasses are the hottest new trend in the fashion world. They feature a unique design that allows you to mix and match different colours and styles to create your own unique look. What's more, they offer 100% UV protection and are perfect for both men and women.
4. Citrus Lenses Aviator Sunglasses For Summer
Citrus Lenses sunglasses are designed to protect your eyes from the sun while also providing a stylish and trendy look. It offers a variety of different styles and colours to choose from, and the lenses are made from high-quality citrus materials that provide 100% UV protection. It's perfect for summertime activities such as swimming, hiking, and biking. 
5. Alien Vibes Sunglasses
Looking for a cool and unique summer style? Check out Alien Vibes sunglasses! These shades are perfect for anyone who wants to add a bit of flair to their look. With a range of fun and funky designs, you're sure to find a pair that expresses your personality. What's more, Alien Vibes sunglasses are made with quality materials and construction. So you can be sure that your new shades will last all season long.
Summer is just around the corner, and that means it's time to start thinking about your summer style. This article provides a list of the latest sunglass styles to try for summer 2022. With so many options to choose from, you're sure to find the perfect pair of sunglasses for your look.
---