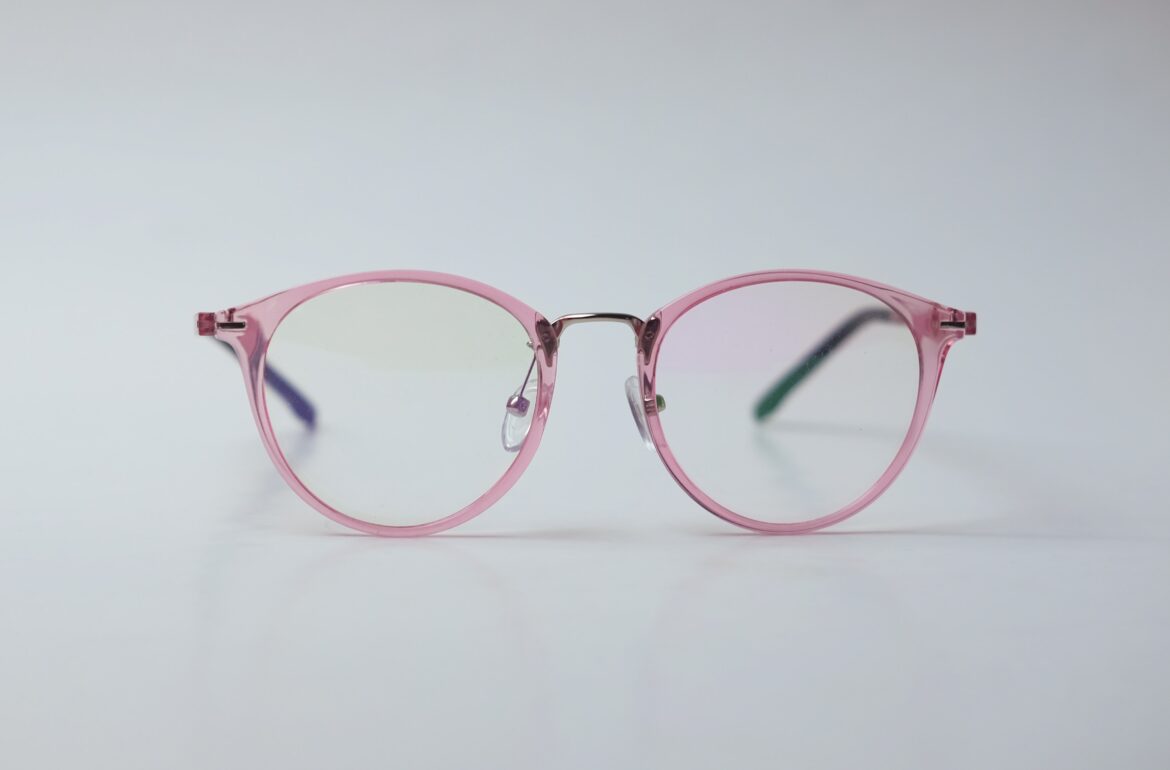 It is high time I buy a new pair of glasses. But wait! plastic, metal or wooden frame? Does it really matter? Are they all the same? Which one is best for me?
When purchasing eyewear we tend to lose ourselves in a world of different materials. Considering the different shapes, materials, colours and quality of the frames, they are just so "wow" for us to simply point out which one is the best option to go for. These features put together are what pops out the great looks in us.
Also, our skin can be hypoallergenic to some of these materials and we won't feel comfortable wearing them. The weather condition of where we wear these glasses can also determine how comfortable we feel wearing them.
If you've ever been stuck thinking about which eyewear material to go for or maybe you are getting a new frame for the first time, read on to find out the best eyewear material.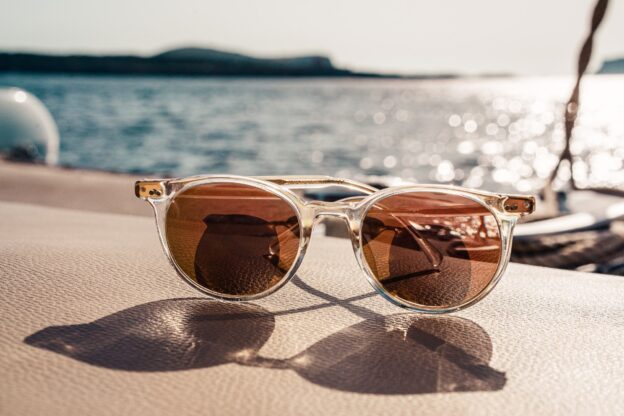 Plastic Eyewear
Beyond the rainbow colours of your choice, style, cost-effective and fashion statement, this should be a good definition for Plastic frames. Plastic frames are a good choice for everyone. They are inexpensive, durable, and lightweight and come in tons of different colours and styles. Plastic frames are of different types. The best are:
Cellulose acetate – there is barely an eyewear lover that hasn't used or heard of this type of plastic frame, otherwise known as Zylonite or just the slang Zyl. It is immensely lightweight, doesn't cost a fortune and is widely used across all eyewear industries.
What's your favourite colour again? Well, I bet there is a Zyl frame of that colour out there. The sweetest thing about Zyl is its capability to accommodate almost any colour; this makes it a great option for any age and any gender.
Propionate – founded in the 1940s, propionate is a nylon-based type of plastic. If durability and flexibility are what you are looking for in a plastic frame, then look no more, this is the right frame for you. Its durability and flexibility qualify it to be the type of material used in making eyewear for athletes.
There are more plastic materials used in the production of eyewear frames but the above two are the best. They come in different amazing colours, they are lightweight, durable and hypoallergenic; to mention a few of their advantages. I guess you can now say that plastic frames are "Bae", but with every advantage, there has to be a slight con.
Speaking of cons, some plastic frames are normally stiff with limited adjustments. They might deform in environments with intense heat which can further make the cool looking colours fade.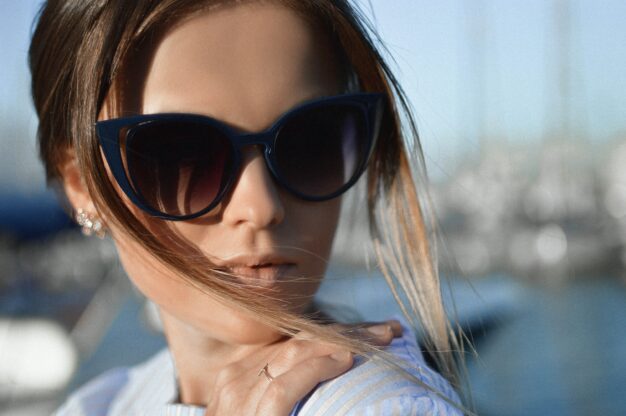 Metal Eyewear
Look classy, stay classic, metal frames are sassy. Moreover, metal is the most recognized eyewear material in the eyewear industry. In other words, metal frames are like what Michael Jackson is to the music industry.
How good were you at your chemistry class? hope you didn't sleep while your teacher was explaining some of those elements! There is a wide range of metal frames but we'll only talk about the best, which are:
Titanium – you can't talk about eyewear materials without mentioning Titanium. Its colour combination, texture and pattern are outta this world. Moreover, titanium frames are hypoallergenic, they are free of corrosion and not really heavy.
Beryllium – this is a more budget-friendly type of metal frame. The steel-grey metal comes in a variety of colours, it is durable, flexible and hardly rust. It will be among the best metal options for you if you spend indelicate time in wet environments. Also, people with high skin acidity prefer this type of material.
Monel – this is steel that is stronger than steel. The monel alloy steel encompasses nickel which contains about 25% of copper and little amounts of iron, manganese, zinc, and silicon. This material is known for resisting thermal expansion and barely deforms.
Flexon – The best metal frame for children or people that easily break their glasses. Flexon, otherwise known as memory metal is a combination of titanium and nickel. They are metal frames that can return their normal shape after bending them.
The first flexon eyewear was made by Marchon who happens to be a legend in the glass industry. These frames are flexible, durable and lighter than standard metals making them less heavy on the face.
The main advantages of metal frames are that some of them happen to be the strongest frames, they can be repaired (welded) if they break making them last longer than other eyewear materials. Moreover, most of them are hypoallergenic.
But also they have the disadvantages of high price, some metal frames can be very expensive. Furthermore, some of them can be really heavy on the face, this gives them a disadvantage of sliding down the nose which can be uncomfortable sometimes. Frames made of steel are not heat-resistant. Lastly, some metal frames are not flexible.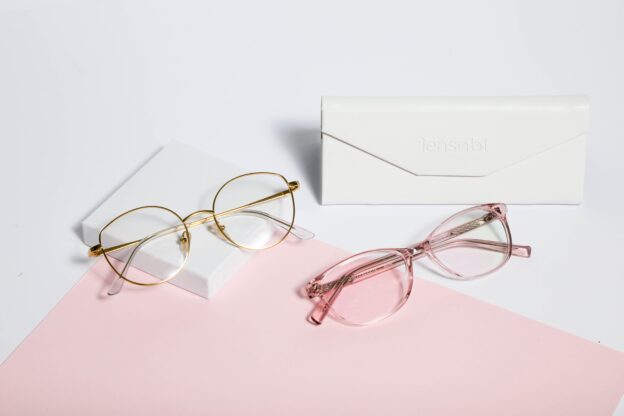 Wooden Eyewear
Wooden eyewear are handmade, limited and unique. This category of glasses is not something you get to see every day. Going for this type of eyewear is like asking for option Z in a field with only options A (plastic) and option B(metal). Wooden frames can be quite expensive because people that buy/make these glasses further highlight them with gold, silver and other special gems.
The advantages of these precious frames are their uniqueness, not something you get to see on people's faces and originality. It has major disadvantages of limit adjustments and being very expensive.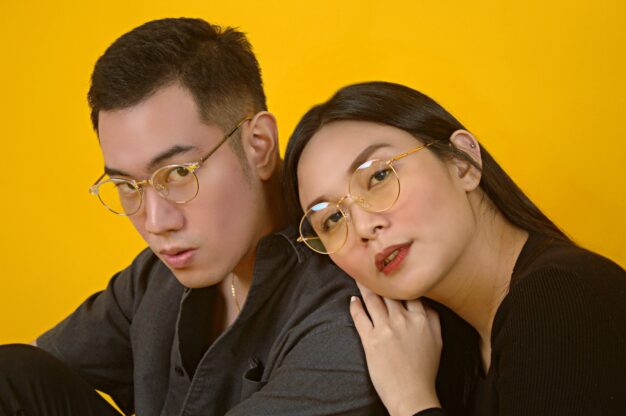 Looking at these options of eyewear materials, it can be really hard to decide which one is the best. But if you ask me; Well, I'd say "that entirely depend on what you are looking for in eyewear". Some prefer budget-friendly eyewear, some don't mind the budget, they just want something unique while some follow the trend, variety of colours and care if the whole world wears one.
Whichever one you decide to go for, make sure it matches your face shape, skin tone and have that deep feeling inside you that this is the right frame for you. By that, there is no better option for you.
---