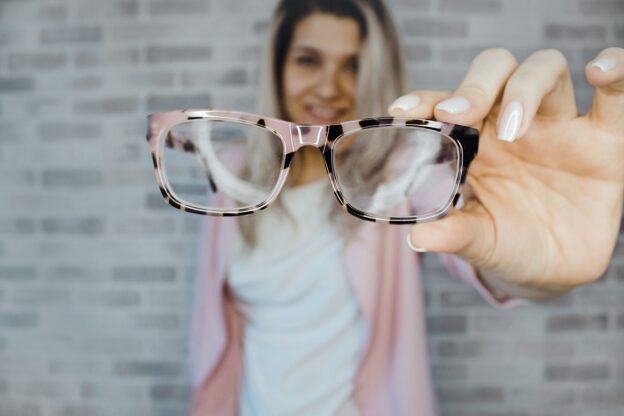 Choosing the perfect Eyewear makes our life easy and comfortable to fit our lifestyle; for work and for going out and into the sun; giving us critical protection from the ultra-violet (UV) rays of the sun. Staying out on a bright sunny day without any protection from the sun's harmful rays can damage the surface of your eyes and increase the risk of eye diseases. We navigate and experience the world around us through our eyes. They are the portals through which we experience everyday life; therefore, we all need to care for our eyes and vision.
Picking the proper eyewear or sunglasses is essential for the prevention and correction of vision. It helps for a clear vision and protects your eyes from the sun. Also, the glare from digital devices, e.g., lap-top, palm-top, handset, etc. To ensure you are comfortable with your pair of eyewear, make sure they are well fitted and reflect your style.
This is why we must ensure to check for quality before buying eyewear or sunglasses. The lenses purchased per prescription should ideally be from a good brand, it should be thin and lightweight, repelling dust and water scratch. To make it easy for you, you will have to cover all the factors you need to look out for before buying eyewear or sunglasses.
7 FACTORS TO CONSIDER BEFORE CHOOSING EYEWEAR OR SUNGLASSES:
1. Your Current Eye Condition.
2. Your Face Shape.
3. The colour of your skin.
4. Look for UV protection.
5. Choosing bigger eyewear or sunglasses.
6. Quality of the lens.
7. Check the lens's colour.
YOUR CURRENT EYE CONDITION
A well comprehensive eye test must be conducted before prescribing your eyewear or sunglasses. If your eyeglass prescription is strong, that means you will need a thicker lens, avoid thin wireframes and choose heftier frames that pair well with the weight of your lenses.
YOUR FACE SHAPE
A key aspect to always keep in mind while choosing frames for eyewear or sunglasses is the shape of your face which makes you look great! The frame style should complement one's facial features and not just the outfits. If you have a square face, you can go for round or rimless frames, and those with a round face can go for rectangular frames or eyewear to fit. A person with a narrow jawline should go for a square-shaped frame or eyewear. Thus, don't buy eyewear or sunglasses without considering the shape of your face.
THE COLOUR OF YOUR SKIN
This is also an essential factor to consider when choosing eyewear. If your skin has a bronze or golden cast, you may have a war in complexion. Frames for these skin colours are olive green, brown, or honey are best for the skin. For those with cool skin tones, jewel-hued frames are the best for you.
LOOK FOR UV PROTECTION (ULTRAVIOLET)
Before buying eyewear, this is the most crucial factor to consider. Don't be overwhelmed with the cost and colour. The capacity to block UV rays does not rely on the lens's price, colour, or darkness. Always remember to select 100% UV blocking sunglasses or eyewear. When buying the best eyewear for eye protection, you need to check the tag or sticker, which specifies that they can block 100% UV rays.
CHOOSING A BIGGER EYEWEAR
Size does matter a lot because the more you get coverage from your sunglasses or eyewear, the fewer sun rays can damage your eyes. Go for the wraparound glasses or oversized glasses; this will help minimise the number of rays entering the eyes. When choosing bigger Sunglasses, do not forget to choose a good fit and comfort for your face as you will be wearing them for a long hour in the sun.
QUALITY OF THE LENS
It's essential to check the quality of the lenses and the tint. Look for a tint rather than the dark one. Hold the glasses straight, look through the lenses at a distance to check imperfections, like the edge of the door. Then slowly move the glass across the line.
CHECK THE LENS COLOUR
Many lens colours are available for sunglasses or eyewear, such as green, grey, or brown lenses. The lens colour does not have any effect in blocking the sun's light, but it can affect the visual contrast. However, some of the lenses increase contrast, which might be helpful for athletes or players.
---