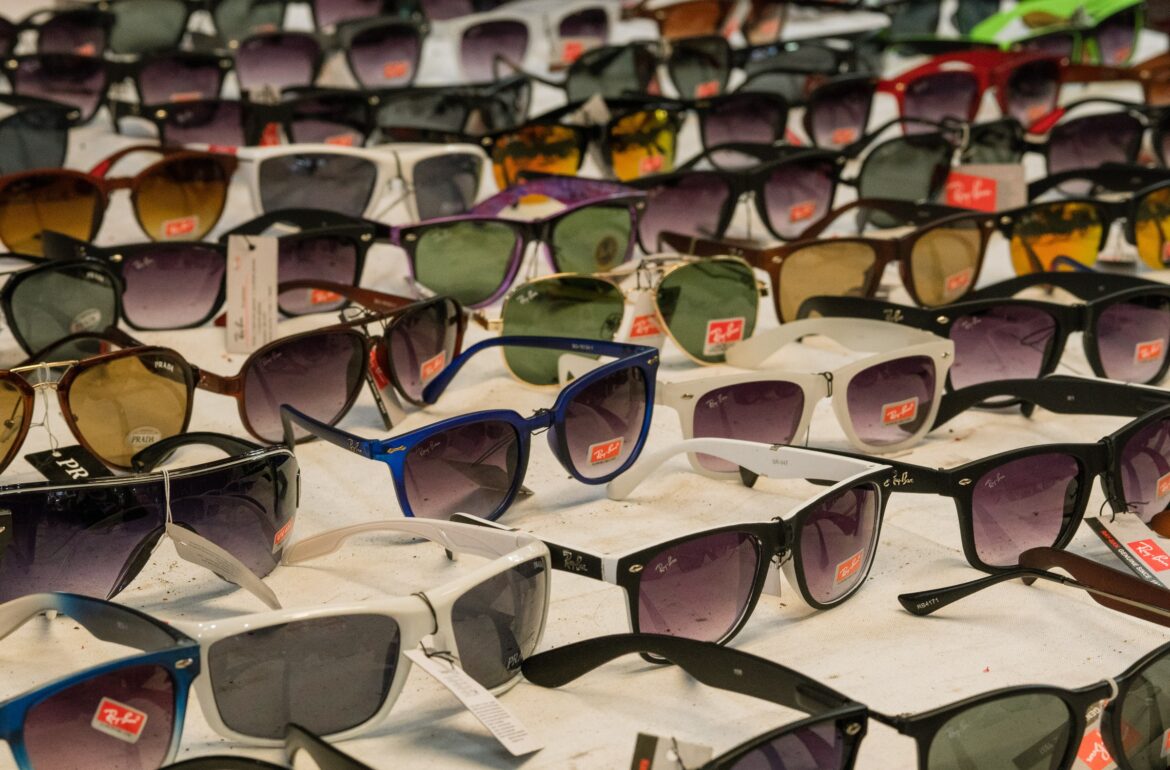 Whenever you are shopping for eyewear, there are a lot of questions you might have to answer at the same time. Although some don't care about the material, as an experienced shopper, you should be keen on what material your eyewear is made of. Generally, it can be confusing what type of eyewear material is best for you, what type of material you should opt for, and what benefits you stand to gain.
Generally, choosing the suitable frame material is quite important, as it contributes to the longevity of your eyewear and how comfortable the eyewear sits on your face. This piece will review some of the most common materials used to manufacture eyewear and highlight some of the benefits these materials offer. The materials to be discussed include popular eyewear materials and contemporary ones.
Cellulose Acetate
Eyewear in the early 1940s made use of hypoallergenic plant-based materials, which are still being used until the present ages. Also referred to as Zyl, the Italians use cellulose acetate for many of their produce frames. The material is highly recognized as one of the most suitable options for so many reasons. Although the inception of eyewear frames was made with plastics, the problem it is associated with is the brittle nature and the material's flammability.
The good thing is that Cellulose Acetate has none of the listed disadvantages that regular plastic suffers if used as an eyewear material. Another fantastic advantage of the Cellulose Acetate is that it is also lightweight and easy to color and model to any shape of choice. This material type has become a versatile opinion for many frame designers, which offers excellent durability compared to many other materials used in manufacturing eyewear.
More specifically, the Cellulose Acetate is considered superior to the plastic injection molded glasses version of eyewear material produced from petroleum-based plastic. Although the injection-molded frame materials are more affordable and easily come by, it's less durable and offers a lower quality. The injection-molded glasses often tend to break faster than the Cellulose Acetate, while it also has a less natural feel, unlike the Cellulose Acetate glasses material.
Plastic Injection-Molded
As explicitly mentioned in the last section, Plastic injection-molded is a cheaper option than the cellulose acetate material used for eyewear manufacturing eyewear. Meanwhile, this plastic injection material comes with various disadvantages based on affordable options. The frames made from these materials aren't as durable and reliable as the other materials, making them easy to break, highly flammable, and mutilated either by heat or cold. More so, it is easy to be mass-produced; this is why they come at a meager price. As compared to other eyewear materials.
Constant exposure to the sun often reduces Plastic injection-molded eyewear material's strength, color, and durability. Meanwhile, this material offers comfort and can serve you for a good number of years if maintained properly. Customers who are hoping to buy eyewear materials made from Plastic injection-molded should consider that the durability can be altered if subjected to heat or cold.
Nylon
Here is another name that can be used for acetate, technically plastic. Nylon is another popular material used in the eyewear manufacturing industry. More so, it is a better alternative that can be used to replace plastic materials in both hot and cold environments. In the early 1940s, Nylon was first used as an eyewear material, although the initial material was a bit more brittle; however, some durable materials were introduced for use in later years.
The nylon material is often used for sports sunglasses because it can be easily molded and wrapped around in different styles. There are some downsides to this material type which can make it very uncomfortable to wear and feel unnatural.
Titanium
Here is a commonly used eyewear material that most expensive designers use. A titanium alloy is also an alternative material to real titanium. The titanium eyewear material is a durable metal achieved through the technological combination of various advanced technical processes. This material is used in the aerospace industry, military, and medical applications. For eyewear production, the titanium material stands out from other materials, and it is lightweight as well.
Aside from being a durable material, it is corrosion-resistant, luxurious, and aesthetically impressive. Being a long-lasting material, it has some downside to its popularity: it is an expensive material. At the same time, it makes the eyewear frame more costly than what it could have envisaged. To help reduce the cost, titanium alloys are used and often in combination with other metals.
Monel Alloy Steel
Here is another top eyewear material that stands out for the use of eyewear manufacturing. This Monel alloy steel component includes nickel, copper, and a small portion of Iron and manganese, zinc, and silicon.
Aside from being used as an eyewear material, Monel alloy steel is used in other applications, including the aviation industry, clock parts, house roofing, and many more. Among the advantages that the Monel alloys steel offers for eyewear owners are that it is highly resistant to thermal expansion, corrosion, and easy deformation. The color options of these eyewear materials are usually black and often limited compared to plastic materials, cellulose acetate, and molded glasses.
As an eyewear user, the next time you go out for eyewear shopping, you might consider looking through the offered material and choosing which is best for you based on your [present environment location. Meanwhile, it is also imperative that you understand what the eyewear you are opting for is made of to help guide you on the type of care you would need to invest in the eyewear material. Generally, the titanium and alloys of titanium are considered to be excellent materials for your eyewear and sunglasses while the price associated with the materials makes it to be considered a luxury option.
---